Quest Diagnostics has been a great new partner over the past year and we've worked on a number of projects for them already.  Everything from a software tutorial to client interviews to 3D animation and motion graphics promoting their booth at the massive HIMSS conference in New Orleans.  I wanted to highlight one of those projects and emphasize the collaborative partnership we've enjoyed.  Marketing Director Karla Sartori had an idea to create something a little different for their annual CIO forum. They needed something with energy and impact but still compatible with their corporate brand.  She saw an old Kinetic Typography piece on our website and thought it might be a fun, informative, unique and attention grabbing way to connect with the CIOs.  From a slightly irreverent and humorous perspective, they wanted to ascribe super hero status to CIOs that leverage the ChartMaxx software.  It was a brilliant idea.
But a bit challenging to implement without violating their corporate branding guidelines. We discussed a few ideas, retooled and finally came up with the final piece.  And it worked. It was well received and even inspired the creation of additional marketing collateral that borrowed scenes and imagery from the video itself (materials like their conference agenda, promotional pieces and even a "super-hero" inspired t-shirt for attendees. 🙂
A Little Sweat Equity
Sometimes our clients have great, hidden in-house acting or voice talent.  It can help control the project budget, create more buy-in with your staff and really build your team when people from the organization participate in the actual production process. This can be script-writing, acting, voiceovers or even artwork.  We have had all of these over the years but never so many in one piece.  Karla's team came up with a great idea for the theme, put together a tight, punchy script (for an otherwise highly technical subject) and even provided us with a voiceover artist (great job to Kevin Decker and his gravely voice – perfect)!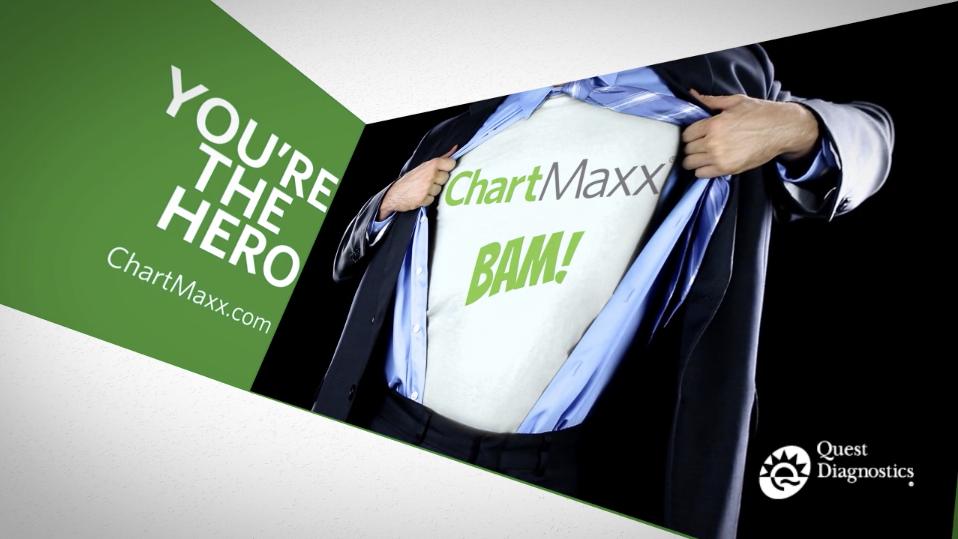 We ended up making two videos based on this; the short version below and one longer version that has additional detail.  We had to meet a few challenges in order to make this piece really successful. First was budget; they had some constraints and we needed to keep within their mandate. Second was the sheer volume and complexity of the information.  The ChartMaxx team did a great job boiling the copy down to a punchy script, but it was still too much information for the target length.  We had to cram a lot of details into a small amount of time, something kinetic typography is really great for, but we also injected some symbols to save even more time (graph, super hero reveal, etc.)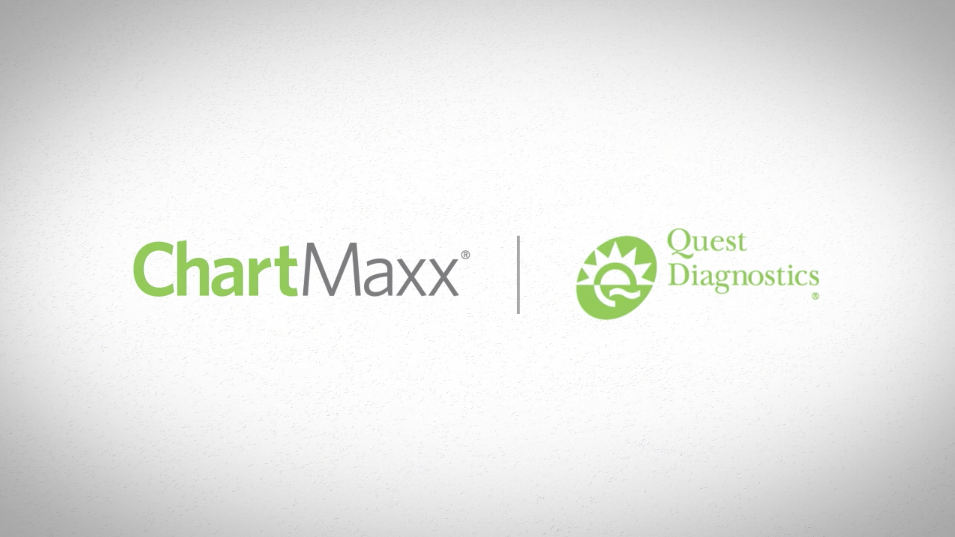 Finally, we had to stay within the brand guidelines of a large Fortune 500 company that really didn't have anything quite like this that we could model from.  Fortunately, it passed the test and was really well received by the CIO's at their forum.
A Note from Karla Sartori, ChartMaxx Marketing Director
"Luke- The CIOs and our Executives really enjoyed and embraced the IH Video and the Kinetic video is a smash hit with our team. Vicki is going to send over a few minor edits today from the Quest Diagnostics doc review.
We look forward to working with you on more video in the future. It has been a pleasure and delight to work with you on these projects.
Many thanks."
-Karla Sartori
A Note from Vicki Joyce, ChartMaxx Marketing Coordinator:
"Hi Luke – the ChartMaxx BAM! in the kinetic video seems to be a big hit. So much so, that we are going to have a super hero theme for our User Group meeting and want to make up some t-shirts for promotional purposes."
-Vicki Joyce
Watch The Final Version Here!
ChartMaxx Kinetic Typography – Short from Vision House on Vimeo.